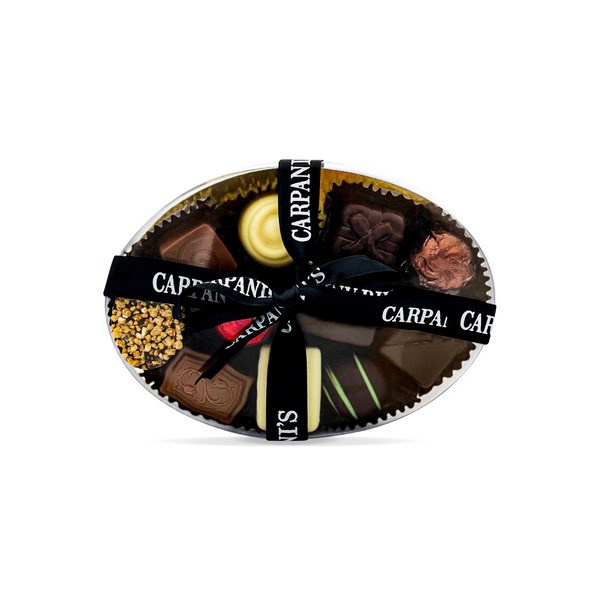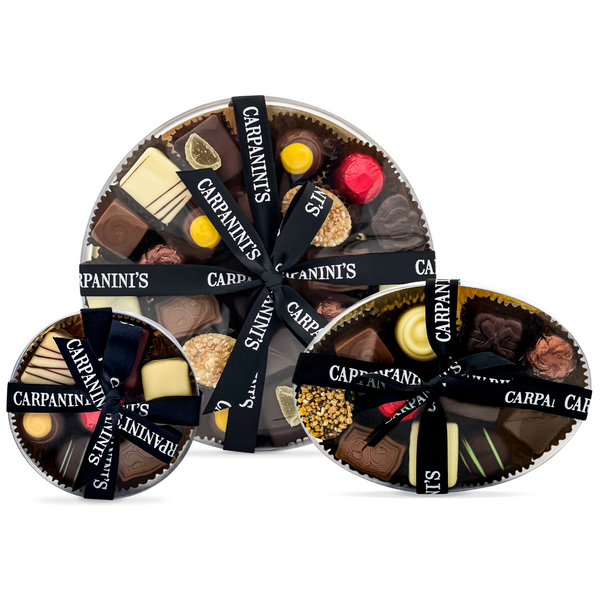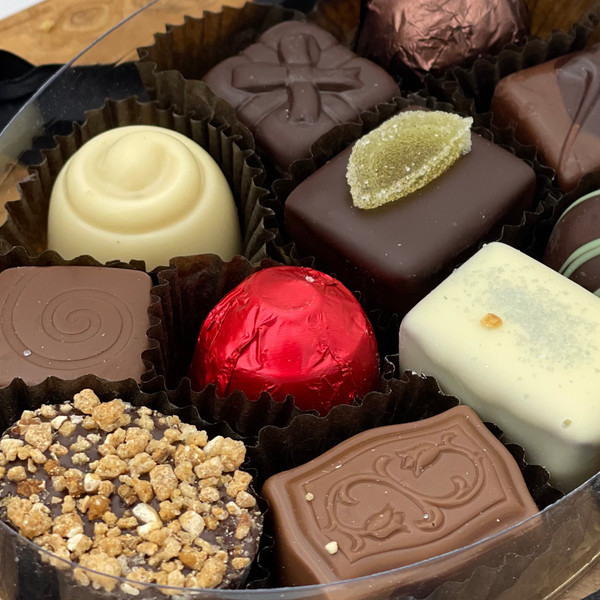 Carpaninis Assorted Belgian Chocolates- 160g
Our assortment of Belgian chocolates are made for sharing, gifting and indulging. From vanilla, caramel, mousse, ganache and praline; there's a flavour for everyone to enjoy.
Belgian chocolate

Handmade

Gift packed and tied with Carpaninis ribbon

Assortment of flavours for everyone
Integrity of high quality ingredients is the foundation of Belgian chocolate. The reason why it's often referred to as the best chocolate in the world. It is therefore no surprise that we use them to fill our gift packs.
Product Details
Carpaninis Assorted Belgian Chocolates - 160g
Contains nuts and may contain traces of gluten.