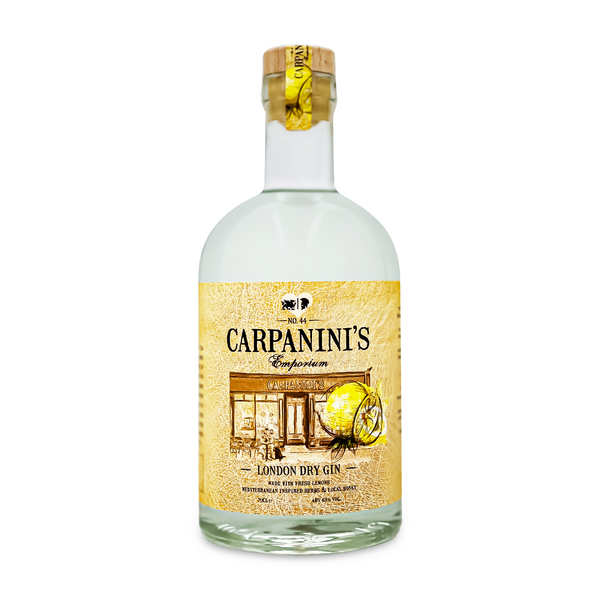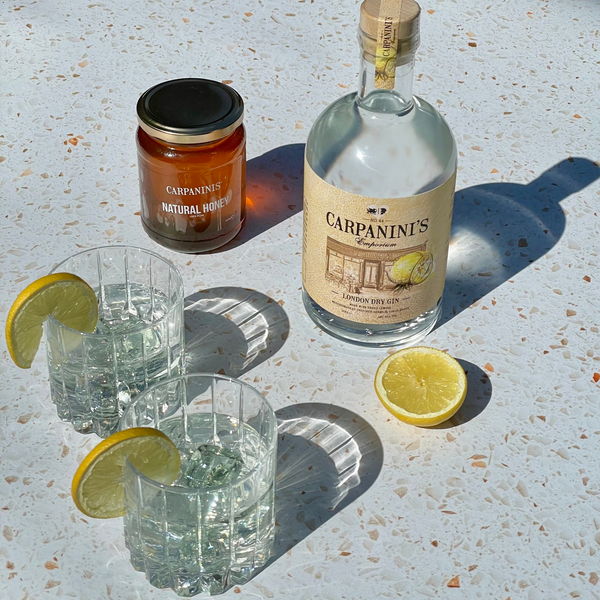 Carpaninis Lemon & Honey Distilled Welsh Gin - 70cl
Carpaninis gin is inspired by the journey of the Carpanini family from Italy to Wales. Made with juicy lemons inspired by the famous fruit of Sorrento and the flavours of aromatic herbs such as rosemary that grow wild on the Mediterranean coast; underpinned with a hint of Carpaninis local Welsh honey; this gin is fresh and vibrant with a touch of luxury.
Experience the journey of the Carpanini family through the taste of Carpaninis gin.
Distilled in Wales with some of the finest botanicals including handpicked juniper, rosemary, Italian sun-ripened lemons and local Welsh honey.
Aromas of zesty citrus with a background of rosemary and honey.
Refreshing lemon zing flavour with a long smooth finish.
Enjoy over ice with tonic and a slice of lemon or in a Bee's Knees Cocktail.
You must be 18 or over to purchase this item.