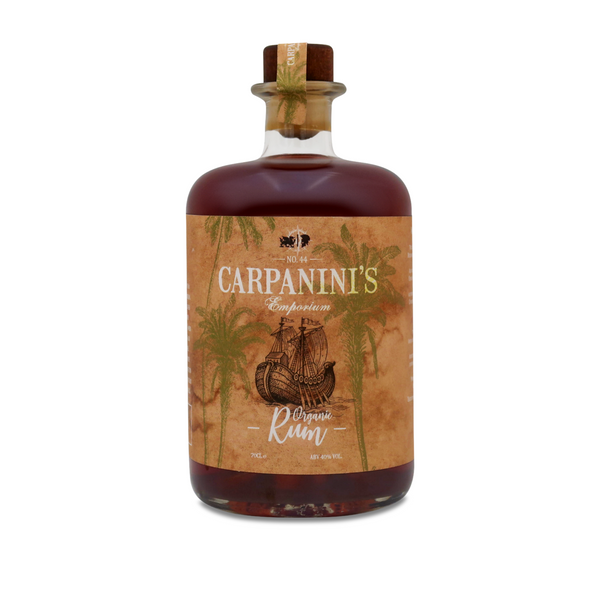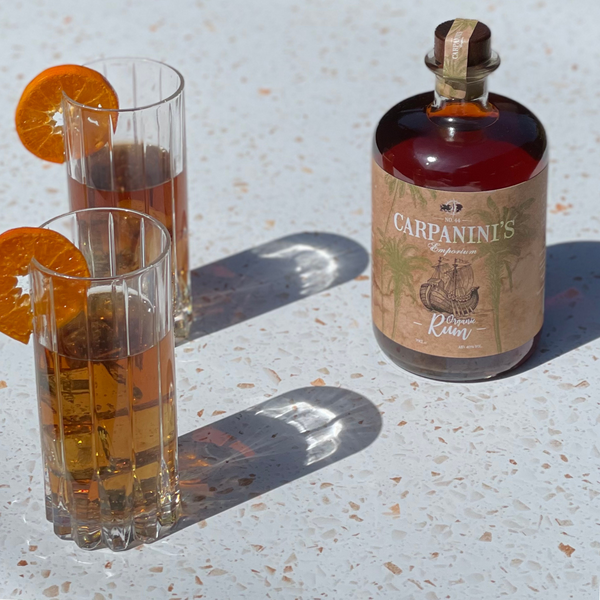 Carpaninis Organic Rum - 70cl
Carpaninis organic rum is a smooth intense taste of the Caribbean.
Distilled in the Caribbean and rested in reclaimed whiskey barrels in Wales.

An instantly sweet smell is followed by a gentle orange aroma. This satisfying combination creates a rum with an incredibly smooth taste, and a refreshing mouth feel.

Deep caramel flavours mingle with vanilla and a touch of clove.

Great for sipping neat over ice or mixed with ginger ale and a slice of orange.
You must be 18 or over to purchase this item.